Six months after Wooter announced their quest to pledge $2.5 million over the next three years towards youth sports programs all over the world, three non-profit organizations and youth programs rooted in football and basketball have already felt the impact made through the generosity and support of the customized sports apparel/tech company based in Staten Island.
While previous donations and sponsorship recipients included Wooter Africa, Ballin 4 Peace, Each One Teach One (at Rucker Park), Irvington High School (Irvington, New Jersey), Balling 4 Lupus, and the BOSS Program (Business of Success Beyond Sports) just to name a few… you can officially add Pigskin Patriots, former NBA guard Smush Parker, and New York City based KING Hoops Basketball to that growing list of teams, leagues, and organizations.
The goal: to help give back and positively impact the world through sports, while uniting youth in communities that are either underprivileged or simply overlooked based on their socioeconomic status.
"We are grateful and blessed to be in a position to give back," said Wooter Co-Founder and COO, David Kleyman.
"I am looking forward to being more involved in this mission as we continue to grow and make a bigger impact on youth sports for years to come. Pledging $2.5M over these next three years through our sponsorship programs around the world will help these young kids improve and develop within their respective sport, and as an individual as well."
There is something special about designing, creating, and customizing a unique, colorful sports jersey and see it come to life on the court or field in sports. It's a moment when an idea about a certain graphic, fabric, or style actually blossoms into an athlete raising a trophy over his or her head and claiming victory while sporting Wooter Apparel. The only feeling that beats that moment perhaps is when that sports apparel is being worn by a kid who received the jersey and uniform as part of a deeper meaning.
That's when the kid feels like a pro thanks to an assist from Wooter.
Former NFL player and current Buffalo Bills Wide Receiver coach, Chad Hall knows all about putting service first. The Founder and President of Pigskin Patriots, Hall teamed-up with Wooter for his 501 c3 non-profit organization's gear for the annual Pigskin Patriots football and cheerleading camps for the children of military parents.
"While serving in the military (Hall attended the Air Force Academy), I was privileged to get to know many military families. These families and their commitment to our Country created a lasting impression. This impression is what drove the creation of Pigskin Patriots. Pigskin Patriots will create the much needed morale booster on military installations and positively effect the next generation of American warriors."
Former NBA guard turned basketball trainer and mentor, Smush Parker has also benefited from Wooter's pledge toward donations and sponsorships by customizing basketball apparel for Smush Parker Elite and the Queen's natives inspiring youth programs that he's led. After learning and playing the game around the world for 16-years, these days you can find Smush Parker teaching the game of basketball and giving back along the way.
"I am honored and truly appreciative for being given the opportunity to inspire, impart, instruct, impact, and improve the youth in your community. Thank you to Wooter Apparel for making sure EVERY participant received a great looking jersey," said Parker, who conducted a free basketball clinic in Fort Lauderdale, Florida.
Established in 2017, Smush Parker Elite provides children of all ages the chance to both learn from Parker's professionalism and experiences, both on and off of the court. Last November Wooter Apparel became the official sponsor of Smush Parker Elite, a series of free basketball clinics going to improve skills and development in youth basketball with Wooter Apparel creating the customized jerseys for Smush Parker Elite. Parker has conducted free basketball clinics in Cleveland, Atlanta, Houston, New York, and Mississippi, and also spent last year in Los Angeles working with players on their overall game through his camp. It's been a culmination of Parker spending the time giving back through the game over the last two years.
Whereas Chad Hall and Smush Parker bring a certain NFL and NBA cache to the table when discussing the organizations receiving donations and support for their sports programs, New York's own KING Hoops has equally experienced the quality and care offered by Wooter's pledge. For many, the early years of a child's basketball journey really begins with a strong foundation of the game to help set kids up for success. That's the task at hand at KING Hoops (Kids in the Game), where trainers and coaches work diligently with young players on developing core basketball skills and life lessons that also transfer over to academics in the classroom and life in general.
Those facts alone made it easy for Wooter to want to unite with KING Hoops in producing shooting shirts for a recent basketball camp earlier this year and outfitting the 12U and 13U teams at the KING Hoops Invitational at Léman Manhattan Preparatory School.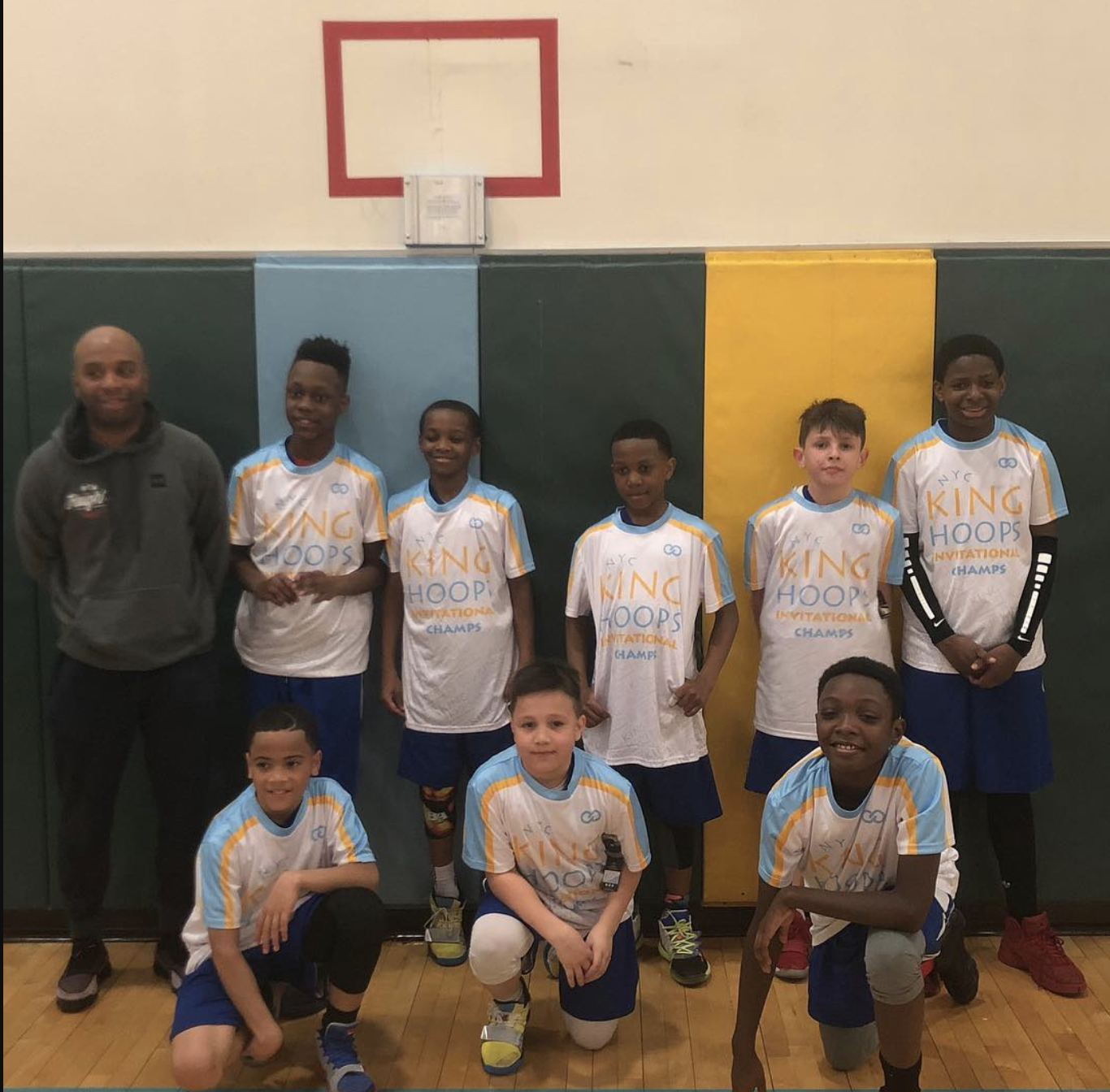 "As a leader in the sports industry, we believe Wooter has a responsibility to give back to the same people who helped get us here," said Alex Aleksandrovski, Co-Founder and CEO of Wooter.
"Through donations and sponsorships, Wooter will establish new programs, help support underfunded organizations and create new opportunities for our kids to develop the skills they need to be successful."
Halfway through the the first year of a three year plan and Wooter continues to make strides in sports (thanks in large to Wooter Apparel and the Wooter App) and has emerged as a leader in branded athletics that has placed an emphasis on returning the favor around the globe by giving back through sports. Those seeds were planted early on when the company decided to launch their brand five years ago and really sprouted in 2017 while creating and designing jerseys and uniforms for recreational teams in Staten Island to soccer teams in Malaysia, a basketball team in Tokyo, a start-up basketball league in Africa (that has since grown into Wooter Africa), and the Canadian hockey squad making a true impact in sports on the ice in North Korea with the Hockey Friendship League.
Much like the opportunity to team-up with Pigskin Patriots, Smush Parker, and KING Hoops, looking back on those milestone moments at Wooter is inspirational and helps move the pledge marker that much closer to its goal.